After a confluence of unexpected and, in some cases, unprecedented shocks to the global economy, 2022 has been fraught with challenges. As the year draws to a close, we look back at some of the key articles G&T has published throughout this fast-paced and turbulent year, highlighting some of the more positive developments and take-aways.
Digitisation, BIM and AI in full swing
If the first industrial revolution was about mechanisation, the current one is about digitisation. In recent years, supply and demand pressures have prompted the construction sector to question tired, business-as-usual approaches.
Digitisation is playing a vital role in reimagining construction according to a 2022 report by RICS. This year saw a significant pick-up in technology adoption by the sector as it considered how to make the construction process more efficient. As explored in our recent series on AI in construction, construction is still playing catch-up with other core sectors that are more advanced in their digital journeys, but the barriers to adoption are increasingly being addressed.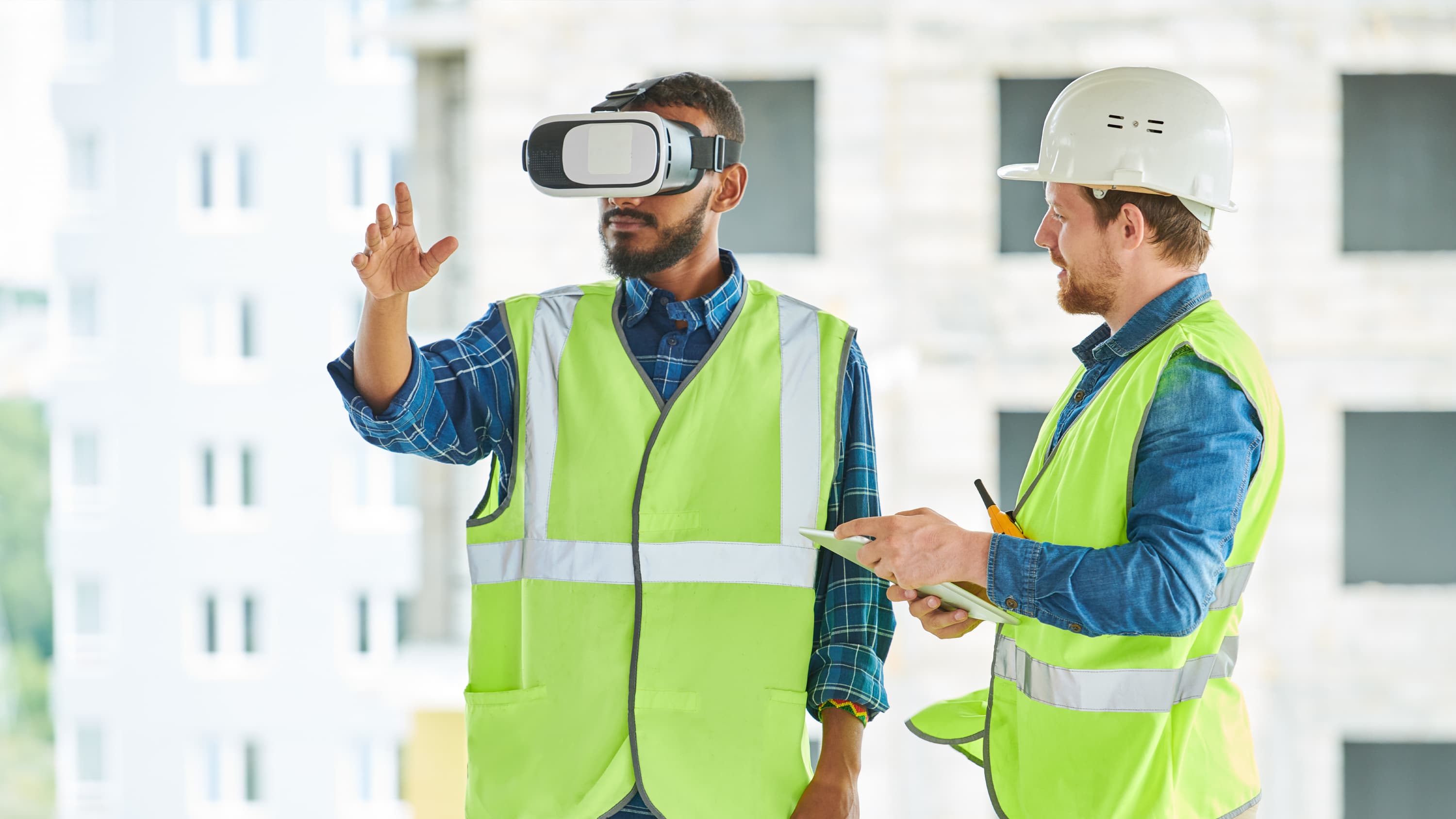 One strand of digitisation is virtualisation – ie carrying out activities in virtual settings. VR is being increasingly used by construction professionals (from architects and designers through to site workers) to help envision how a project will look and to convey the scale and potential of a design. Virtual design and construction (VDC) refers to the use of virtual environments to engineer and visualise the construction of structures before they're actually built in the physical world. The benefits of virtual design range from efficient storage/access to data and model-based cost estimation, to risk mitigation and improved scheduling/sequencing.
Building Information Modelling (or BIM) is the most popular VDC tool currently and its advent has easily been one of the most transformative construction industry trends in recent years. According to NBS's Digital Construction Report 2021, 71% of construction professionals say they have adopted BIM. Another quarter have yet to do so, but plan to within the next five years. Just 5% have no intention of using BIM.
With its focus on collaborative design and construction workflows and real-time project visibility, BIM software enables construction companies to visualise projects, lower costs and speed up construction timelines. With rising construction cost pressures, achieving efficiency gains has become even more important and will only encourage greater uptake in the future.
On site, we're increasingly likely to see the physical environment augmented with digital realities via 'AR' tech. In construction, the use of headsets on site allows augmented, real-time visual data to be overlaid on the physical environment, supplementing or interlacing it with useful information/knowledge. The scale of potential benefits from using VR/AR are vast and these technologies will continue to gain traction as developments make the technology cheaper and more widely available.
While BIM software collects data, AI can tell us how to use this data effectively and find solutions far quicker than humans. Using BIM-generated data, AI's pattern recognition abilities can streamline processes and reduce cost, time and risk and improve the quality of output in projects. An in-depth look at the added value that can be achieved using AI can be found in G&T's three-part series on AI, but suffice it to say that these technologies are well on their way to becoming an integral part of the construction process and are set to bring efficiencies to the entire building value chain.
---
MMC has been the 'Future' for a long time, but is it now becoming the present?

Modern methods of construction (or MMC) has been touted as a potential cure for a number of ailments that have plagued the construction industry for years, namely low productivity, structural fragmentation and financial fragility.
While unlikely to solve these challenges completely, MMC certainly has an alleviative role to play. So why has MMC not seen adoption at the scale hoped for following the influential 2016 Farmer Report? Some experts suggest Government legislation is needed to kickstart widespread use of MMC and help establish a pipeline of demand, others propose there needs to be greater assurance around the quality of these modular buildings to meet regulations and safety standards. Concerns about inflexibility and a limited understanding of MMC by planners and local authorities will also undoubtedly hold back adoption.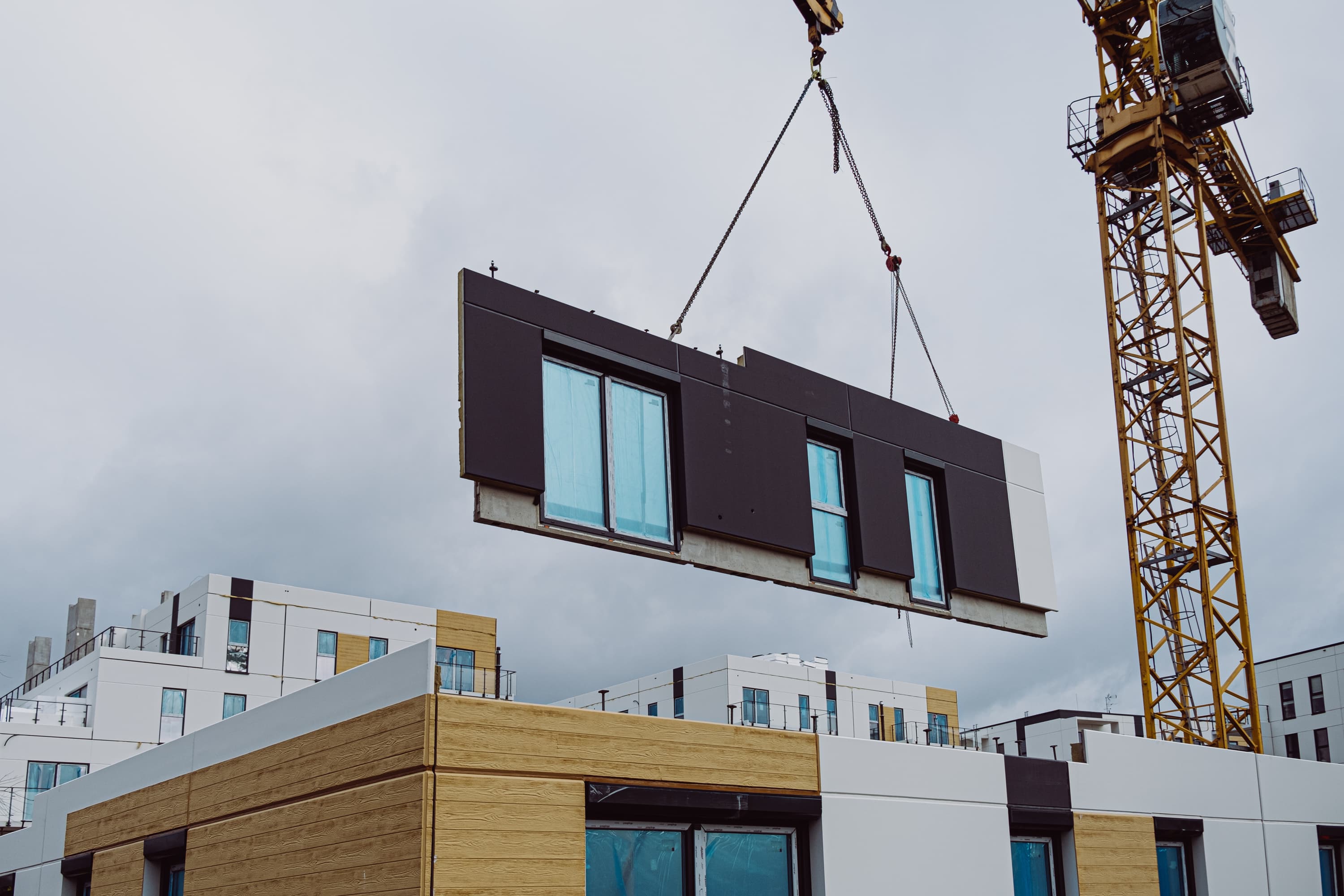 However, G&T's 2022 MMC webinar series set out to demystify some of these perceived barriers to uptake and sought to offer advice from expert panellists to those looking to employ an MMC strategy. Given the oft-cited reductions in time and cost, more developers, designers and planners are starting to think 'MMC first', however the fact remains that MMC still only accounts for around 10% of total housing delivery in the UK and even less for other sectors where it could be playing a bigger role.
The Government's Construction Playbook highlights the use of MMC as key to improving quality in public sector construction, while Homes England required UK MMC to be used both on its Affordable Housing Programme and for 25% of homes built by its strategic partners. These endorsements and support, along with wider efforts such as G&T's MMC series to educate parties across the construction sector, may help prompt a tide change.
Underlying pressures (ie the sustainability and waste reduction agendas, onsite skills shortages and the rising cost of materials) should further encourage the industry to take MMC more seriously. Building in a factory environment offers the advantage of a fully controlled supply chain, produces less waste through efficient raw material use, can significantly reduce carbon emissions and can offer a more favourable working environment that will help attract a wider range of localised workers. As such, more funders and developers have been nailing their colours to the mast in terms of their MMC policies in 2022.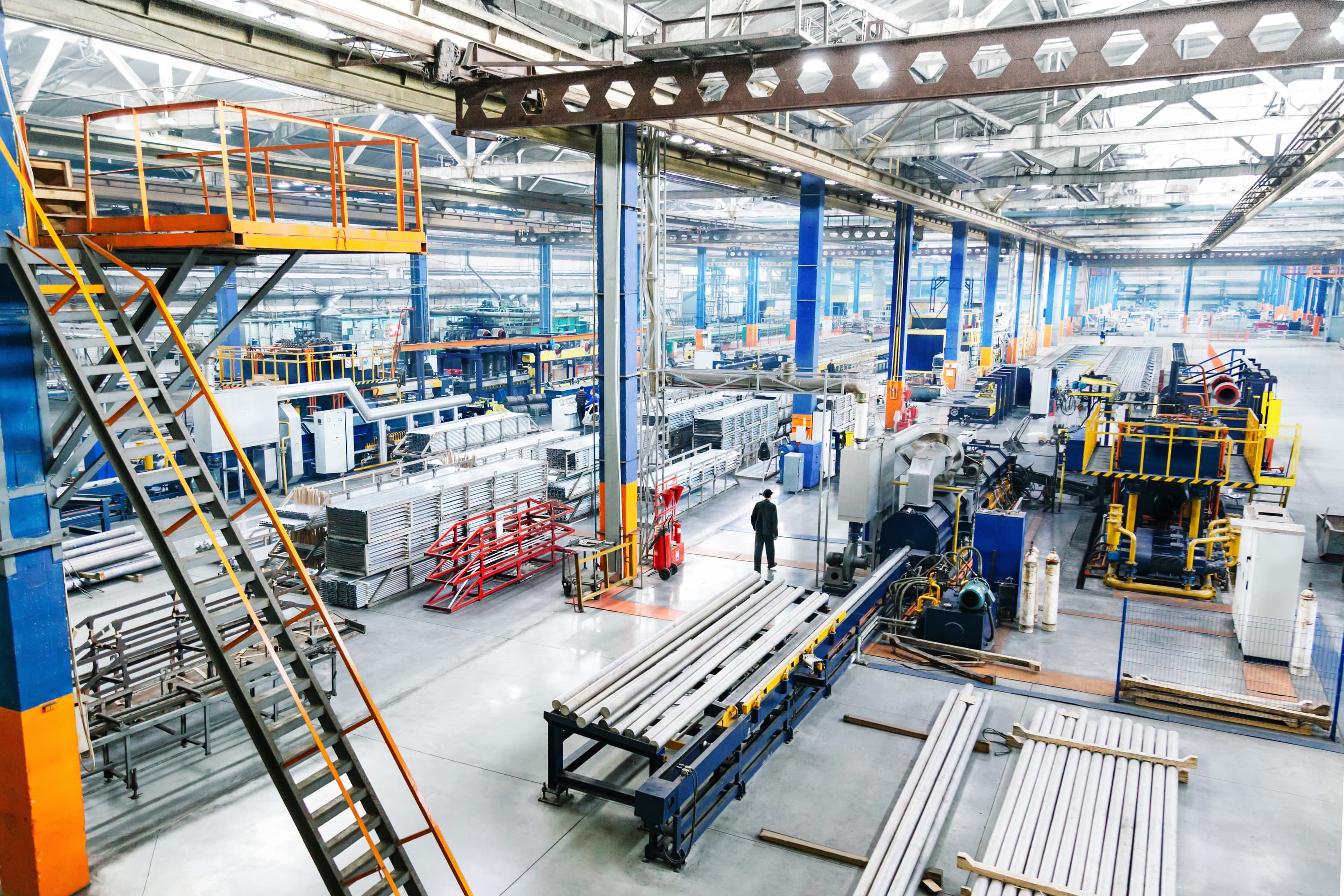 This year, there has also been an emerging cluster of new, state-of-the-art manufacturing factories, as well as expansions to existing factories, which will help boost production and allow MMC to be delivered at scale. Could 2022 be seen as a turning point – the year in which the MMC methodology began to go mainstream? Time will tell.
---
The Post-Pandemic Office: Design and Retrofit for Sustainability and Hybrid Working

Much has been said about the future of the office and how post-pandemic working trends will alter requirements for space. According to analysis of business rates data from law firm Boodle Hatfield, England's stock of office space fell at the fastest rate for 20 years. Close to 20 million sq ft of workspace was lost to use in the year to the end of March 2022 – a figure that accounts c.2% of the total market and represents the biggest annual drop since this data was first collected in 2001.[1]

Office occupancy rates gradually increased after pandemic restrictions were dropped in 2022 but have plateaued at 30% compared to typical levels of around 60% before 2020, according to the British Council of Offices (BCO)[2]. Although businesses are considering how much floorspace they need in the post-pandemic world in which the strength of demand has been affected by the shift to hybrid working, 2022 has been the year of the office fit-out.
Offices are moving away from housing rows of desks to flexible space that can facilitate collaboration. It's not just lower occupancy levels that have driven the recent wave or refurbishments – workforce expectations have changed, and many new workspaces may not fit the brief for high environmental and social standards. More discerning occupiers leave building owners with little choice but to consider fitting out their buildings and workspaces to a higher quality standard and with improved sustainability credentials, especially given the current high vacancy rates for office space.
The need to update space has also been driven by new energy efficiency targets[3] for the non-domestic private rented sector, which mean offices will likely move towards a minimum Energy Performance Certificate (EPC) B rating requirement by 2030. Building owners are well aware of the efficiency and sustainability-related trends and targets and with only 20% of London office buildings currently hitting this standard[4], the ESG agenda will continue to be a key driver of fit-out and refurbishment projects in the years ahead.

---
The Stratospheric Rise of the UK Space Sector

Back in late 2021, G&T published an article on the UK space sector and its lofty ambitions to become a truly global space superpower. Since then, the £16bn world class space and satellite industry in the UK has flourished but is still far from reaching its full potential.
Spaceport Cornwall has finally been given the all-clear to host rocket launches with Virgin Atlantic's reworked Boeing 747 (named 'Cosmic Girl') expected to take off in the coming weeks, releasing a rocket capable of carrying satellites into orbit. Having been granted an operating licence by the aviation regulator, the 747 will take off while carrying a rocket – releasing it at 35,000 ft over the Atlantic Ocean. Once its engines are ignited, the rocket will take multiple small satellites into orbit with a variety of civil and defence applications.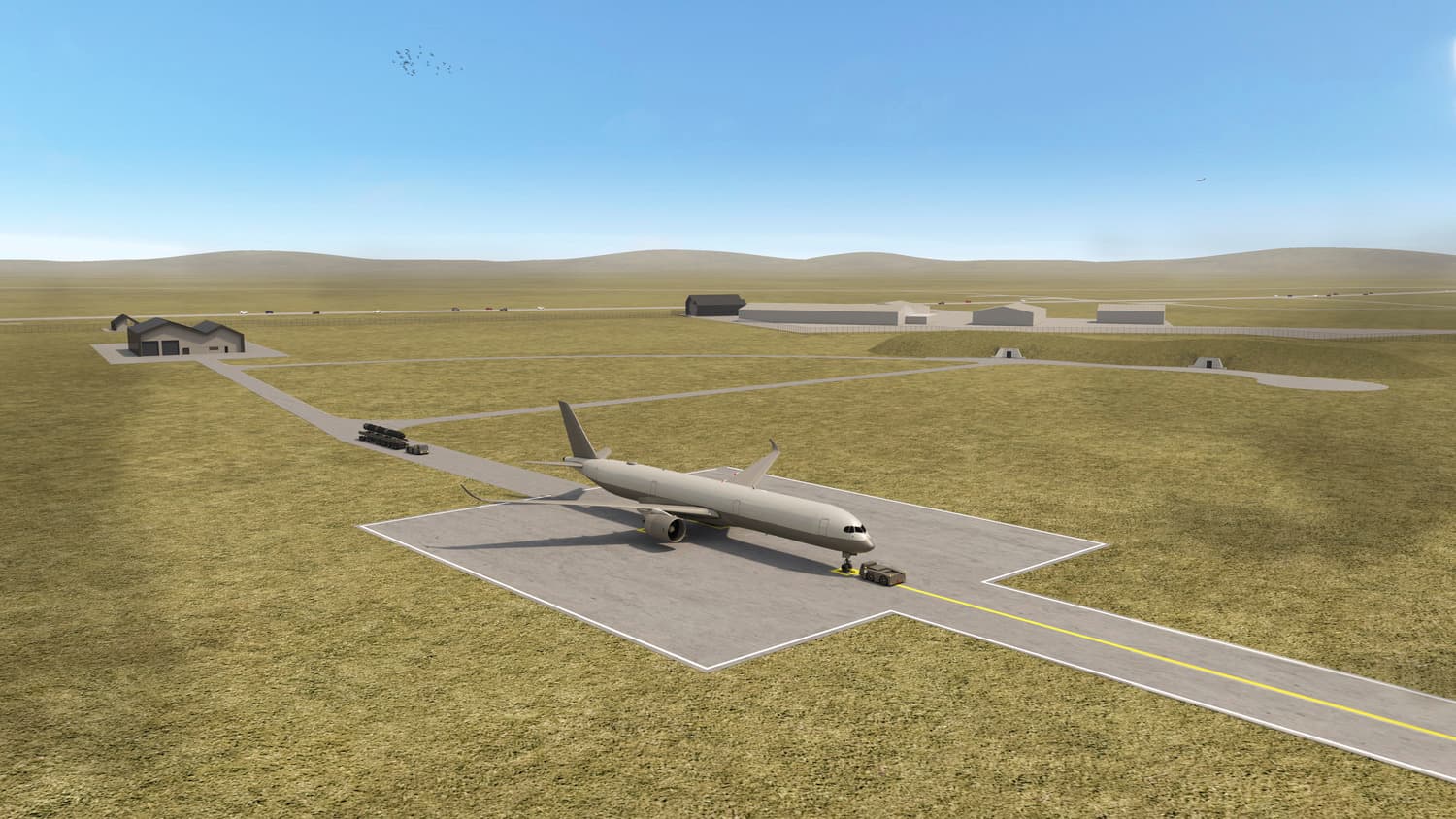 A little-known fact is that by 2023, there will actually be three operational spaceports in the UK, offering a full suite of launch services to domestic and international customers. Many more vertical and horizontal launch sites are being considered or planned, including Prestwick Spaceport where G&T is providing turnkey delivery and project management services. The intention is that by 2030, the UK will be the leading provider of commercial small satellite launches in Europe. According to the Government, having these launch capabilities:

"…complements existing strengths and creates a complete spaceflight capability from small satellite testing and manufacture to a competitive, responsive launch offering, boosting UK and international businesses."[5]
These launch services and emerging spaceports will unlock opportunities across the whole spaceflight ecosystem, from satellite design and manufacturing to research and the utilisation of space data. Groups of co-locating spaceflight related businesses are likely to 'cluster' around these spaceport sites, helping to bring economic and social prosperity to the local communities and regions in which they are situated. However, without these domestic launch sites, the UK's long-term capacity to participate in space-based activities could be capped.
Building the necessary launch (and launch service provider) infrastructure that will enable these spaceports to operate will require significant investment and Government support, but the potential future income streams and return on investment from doing so could be enormous. G&T plans on publishing further pieces outlining our involvement in this exciting sector and demonstrating how we are supporting the delivery of new vertical and horizontal launch sites across the UK.
---
Construction's Zero Carbon Ambition

When it comes to carbon, occupational and investor stakeholder pressures have only increased in 2022, and the shift towards greater alignment from developers with the wider ESG agenda will only continue – even against the current macroeconomic headwinds.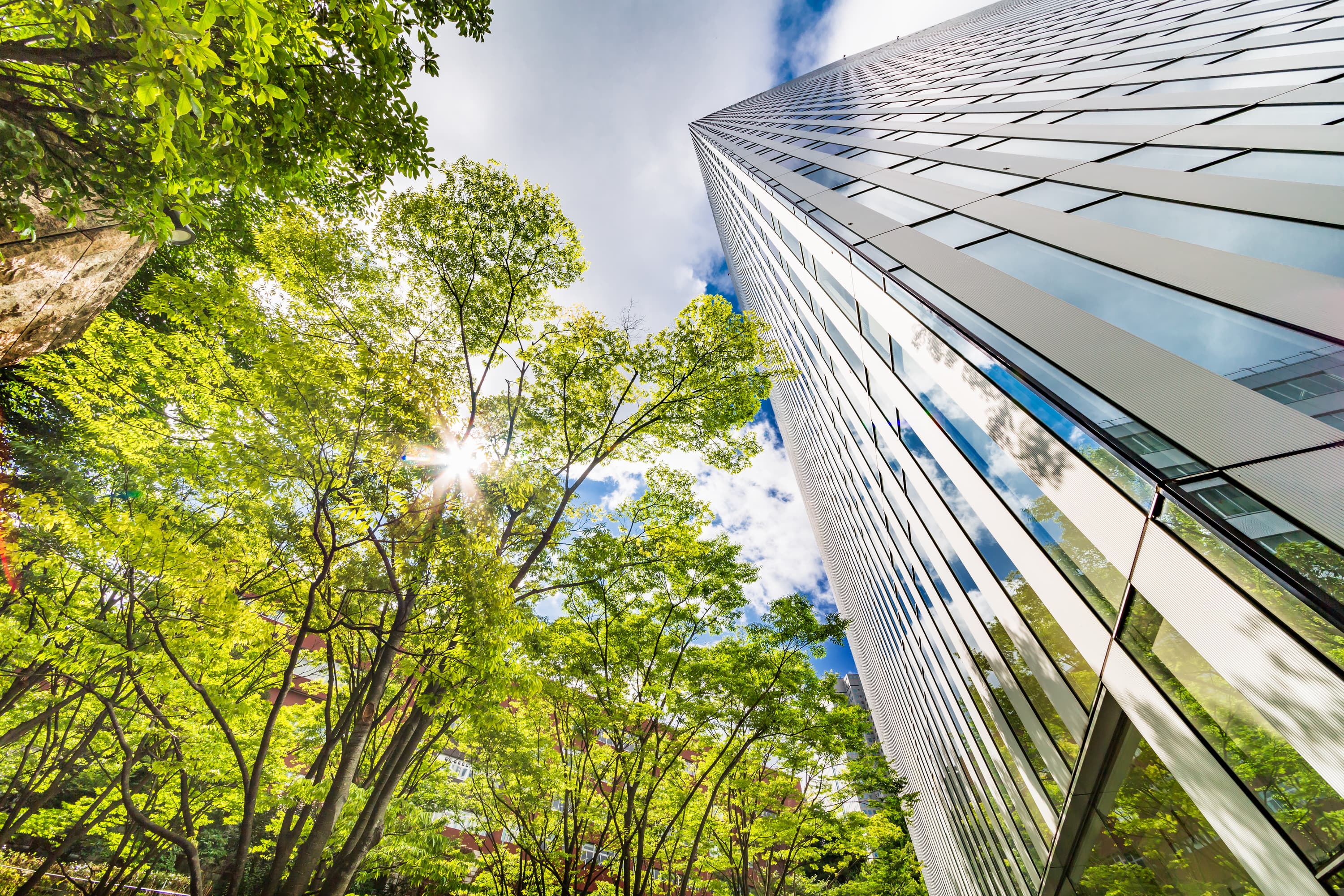 This year, G&T's sustainability expert Richard Francis published a series of articles, ranging from how to be a net zero carbon company and carbon strategy, to the challenges of reducing embodied or 'construction' carbon. These articles unpacked what net zero means for construction and what steps companies can take to achieve their carbon reduction targets. The ESG agenda has meant that companies everywhere are increasingly being required to disclose their carbon impacts. It's commonly believed that carbon performance will impact both the reputation and finances of companies as stakeholders look to reward low carbon companies, services, and products. Not knowing your carbon emissions is no longer acceptable in today's business environment.
Key driving forces behind carbon reduction targets have been regulation and market expectation. While the goal posts are continually moving, the convergence of these two drivers means more companies will be required to measure and report more often on their emissions performance. To become a net zero company, it will be necessary to develop a set of reduction targets and embed company-wide net zero carbon policies, while carefully considering how to deal with "unavoidable" of "irreducible" carbon through offsets.
The UK is a leader in the carbon markets and has developed sophisticated carbon frameworks and principles (eg RIBA, LETI, UKGBC etc), but many strategies currently focus on operational emissions. Construction companies must also think carefully about embodied carbon in what some have described as the "next battleground over carbon mitigation". Embodied carbon has fallen slightly below the radar compared to operational carbon and has largely escaped regulation so far. However, embodied carbon represents a significant component of a building's whole life carbon profile (up to 50% in new buildings) and market expectations have already shifted in favour of low embodied carbon buildings.
G&T outlines some simple steps to reduce embodied carbon, but it is fundamental that these are addressed during the initial stages of the design phase, when setting the project brief. Invariably, carbon aspirations significantly impact design and consequently cost in comparison to buildings that have been built to current building regulation standards, but again, G&T offer advice on how to reduce low carbon cost premiums in one of the articles in our sustainability series.
Looking into the not-so-distant future, it is likely that the market will continue to reward low carbon buildings and "avoid" or discount more traditional types of buildings. In the absence of regulation, developers are now focused on delivering low carbon buildings with the clear belief that such buildings are more attractive, particularly to corporate clients. Funders and investors are also taking note of the risk for high carbon buildings while occupiers are becoming increasingly concerned about the optics of occupying such buildings as they are far from optimal for corporates stressing ESG commitments. One thing is abundantly clear, carbon will remain a key consideration behind any new development or large-scale refurbishment in the years ahead.