In a world where hybrid working and work-from-home practices are now the norm, office space can no longer be just a place of work. With companies taking greater consideration of their employees' wellbeing and mental health whilst seeking to attract the best talent, the office must provide a highly engaging social environment. Across the market, there is shift in the mix of tenants that landlords are bringing into their buildings.
Over the last two years both landlords and corporate tenants have had to rethink how to attract people back to their place of work and away from the convenience and efficiency of "work-from-home" practices.
To justify the commute for staff and carbon emissions for companies, workplaces must be more diverse and provide more than just a desk to sit at for the employees who work there. They have a part to play in the wider community and need to provide a diversity of environments to accommodate the needs of multiple end users concurrently.
Being involved in a wide variety of recent central London commercial and hospitality projects, working with lenders, developers, and end-users from the transaction process and early due diligence through to delivery and practical completion, provides G&T with great insights into one of the trends driving the future of the office: community-led spaces.
---
A Different Kind of Mix
The market has become very competitive for developers to attract tenants, and we are seeing our clients, often single or majority tenants of entire buildings, being an integral part of the design process with developers and "building" together to create the right offer.
Cafes, gyms, restaurants, exhibition spaces and even recording studios are just some of the latest introductions into what was previously a purely commercial space – now offering a more vibrant and public environment within the workplace to bring a sense of community to these spaces.
Landlords, such as Kings Cross Central Limited Partnership (KCCLP) supported by Argent, are embracing this evolution of the workplace. R8 - a new flexible workspace in the heart of the Kings Cross Estate, is one of these spaces that needed to be creative to deliver the social vibrancy and wellbeing now expected within the workplace.
In partnership with The Office Group (TOG), KCCLP will offer carefully curated spaces to help create a vibrant ground floor experience, bringing together co-working, lounge, F&B and showcase spaces for pop up exhibitions and workshops that can be enjoyed by everyone and create additional value for all building and estate users.
At Fora, 22 Berners Street | Gardiner & Theobald , one of Fora's first ventures into the high-end London flexible workspace market, the landlord must abide by the Berners Estate Management Policy that strives to "enhance the profile, quality and status" of the estate and Fitzrovia. The fact that Tortoise Media was invited by the landlord to occupy the ground floor space as tenant was a key consideration for Fora when deciding to take up the building. That space was developed as dual purpose for residents: set up as office use for the Tortoise team, it can also be turned in to a broadcasting area, hosting "ThinkIns" – editorial meetings and panel discussions which can be live streamed and are recorded.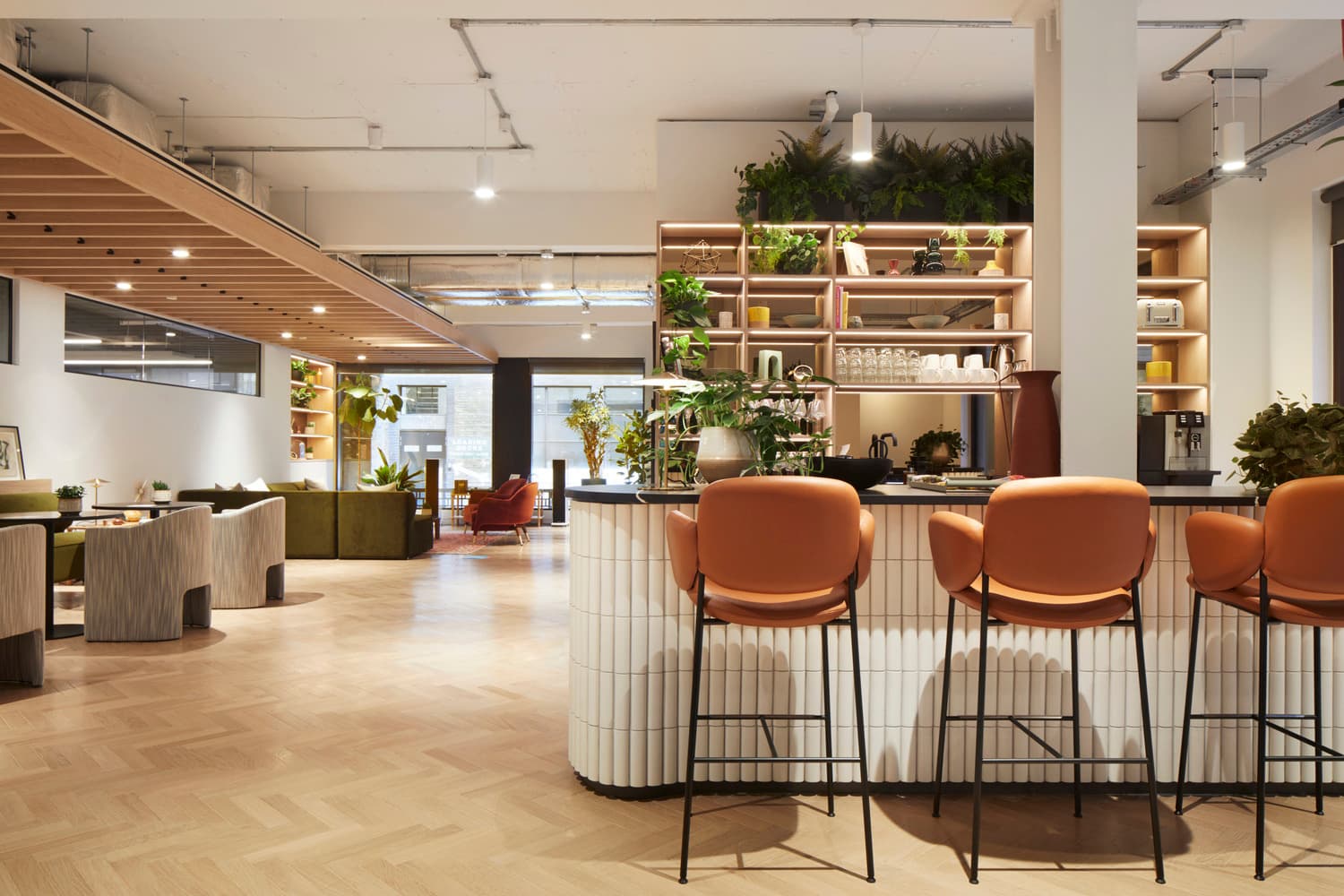 At another of Fora's locations in Broadwick Street, Soho, a local radio station 'Soho Radio' occupies the broadcasting suite at ground floor level and podcast booths at lower ground level, generating a lot of interest and bringing a creative vibrancy to the communal spaces. The founders at Fora actively sought out this kind of creative partnership and opportunities to activate their ground floor spaces to differentiate their offer from their competitors on the flexible workspace market.

The Growth of Landscape Strategies
With sustainability and the net zero agenda at the forefront of many new developments, there has been a great deal of research on the connection between creating healthier spaces for people to live and work in and what this could mean for productivity.
The World Green Building Council's Better Places for People project looks to find the synergies between green and healthy buildings and do it in a way that is practical and economical (find out more about the rise in Healthy Buildings). Landlords are taking notice and one of the ways those looking to create truly world-class spaces are creating value for their occupiers is by developing a landscape strategy at the outset of their projects.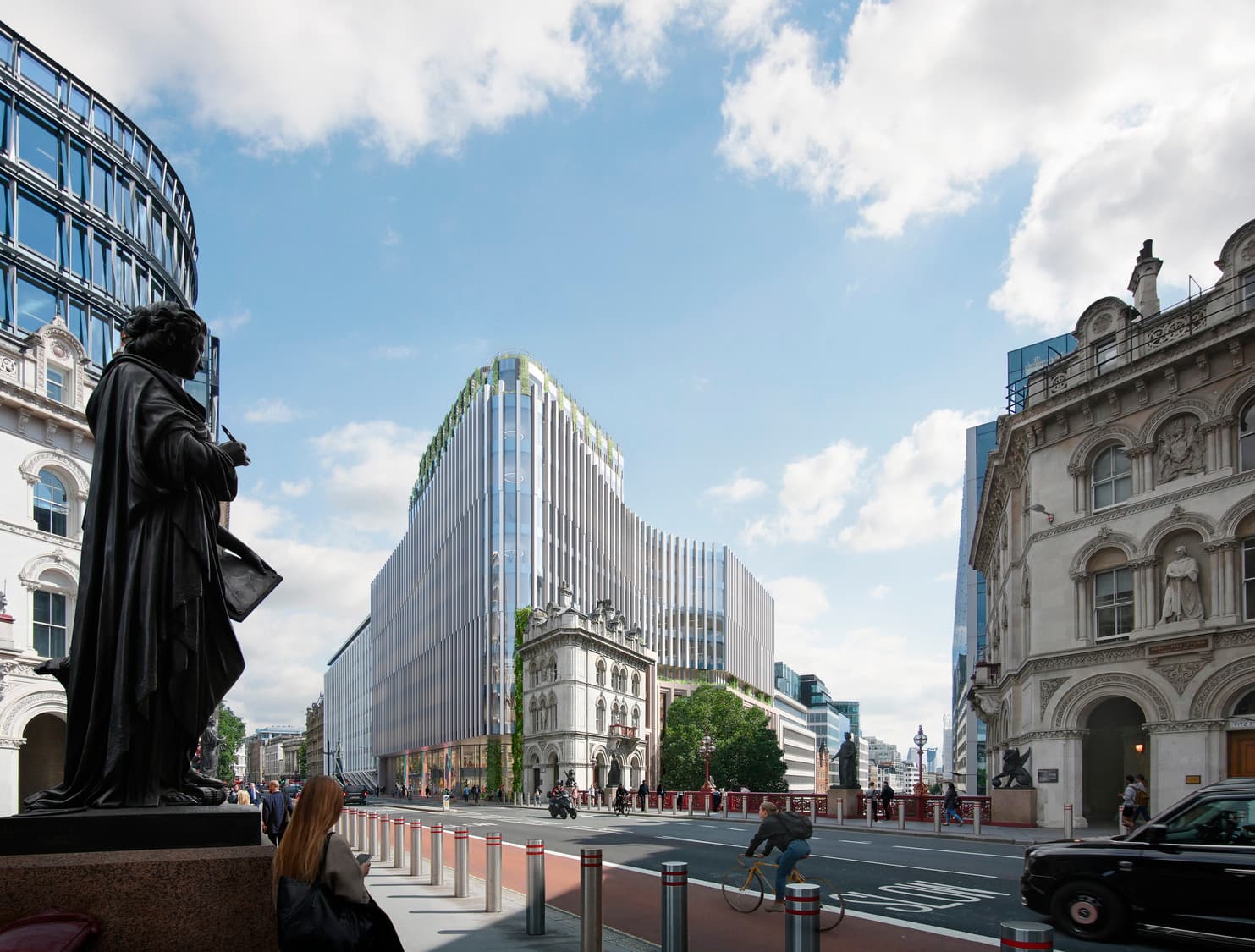 For the landlords of Hogan Lovells' new building, early engagement on both sustainability and landscaping were paramount to securing both planning approval with the local authorities and Hogan Lovells as tenants during the Agreement for Lease discussions. Although the initial concept design already included rooftop terraces and a street level landscaped entrance, a considered landscape strategy that integrated with the surrounding public realm was a critical part of the planning application process. Opportunities for a sunken garden and biophilia throughout the building are now being looked at to further enhance the landscape strategy for the end user as Hogan Lovells develop the tenant fit out design.
Hogan Lovells have also set out to achieve BREEAM outstanding, WELL platinum, a Net Carbon Zero target as soon as this is clearly defined and make their fit-out works 100% carbon neutral.
Creating Togetherness and the Circular Economy
Not only are we seeing commercial spaces prioritising the wellbeing of employees, we are also seeing an increasing desire to make spaces work harder in the journey towards net zero.
On a recent confidential legal fit-out in the City of London, client experience had previously been the top priority. Wellbeing and sustainability are now setting the agenda. Travel subsidy schemes for employees including loans for train passes and cycle-to-work schemes combined with state-of-the-art end of journey facilities are being put in place to reduce carbon emissions relating to commuting into work as well as promote a healthier lifestyle for employees.
When given the opportunity to influence the base build of their new office space, the tenant also requested the addition of a top floor to support a restaurant and rooftop terrace. One of the ideas under consideration is that the new space could include an urban farming area where crops and herbs can be used to complement seasonal menus and encourage employees to get involved in the growing process.
On the same scheme, another addition to the internal fit-out includes a central atrium stair as a shared social space, which has been an increasing trend amongst larger occupiers. Where before this may have been purely intended as a sculptural element connecting client levels, the strategy behind the inclusion of these staircases now is that they are used as a social space, encouraging circulation between floors and creating a refreshment hub where staff from different departments can meet, collaborate and develop cross-discipline opportunities.
In Summary
For workplace tenants, maximising the engagement with the local community to ensure diversification and create a rich and unique culture that help define the development and promote the local community is becoming an important consideration to achieve key priorities such as attracting and retaining the best talent, pursuing a Net Zero agenda, offering agile and flexible work practices and providing a world-class client experience whilst maintaining a strong brand image.