SMART and Sustainable Hospitals:
Learning Lessons from the Commercial World
G&T Partners David Elsmore, Miles Delap and Richard Francis speaking at 'From Bricks to Clicks: NHS Smart Estates Congress' discussing all things smart and sustainable hospitals. Sharing lessons from the commercial world, they discuss their findings on how to buy innovation and integrate digital infrastructure into sustainable healthcare developments and how you can control the associated risks.
'Smart' hospitals can capture everyday data to radically re-engineer our approach to healthcare. Enabled by an underlying network of interconnected digital assets, they are able to optimise, redesign and create new clinical processes, management systems and infrastructure. Smart hospitals are also able to provide services and insights which help improve patient care, patient experience and operational efficiency.
The adoption of new technologies that can be integrated into care delivery and patient experience is being driven by both immediate needs and longer term goals. Patient outcomes are improved through conditions that aid recovery, greater efficiency, enhanced experience and greater precision with fewer errors. This technology can also deliver substantial running cost and staffing savings.
Smart hospitals: What are we trying to achieve?
Smart hospitals deliver use data generated from building sensors to:
Deliver enhanced control over internal conditions that improve health outcomes
Improve systems such as nurse call
Offer 'follow-me' technology which tracks patients, staff and assets improving efficiency
AV technologies help multi-disciplinary teams (MDT) to set up rooms far more quickly than by using mobile phones and other pre-existing technologies
Enable the connection of medical technologies, allowing data to be better shared and utilised
Generate a flow of data that can be used in analytics and other applications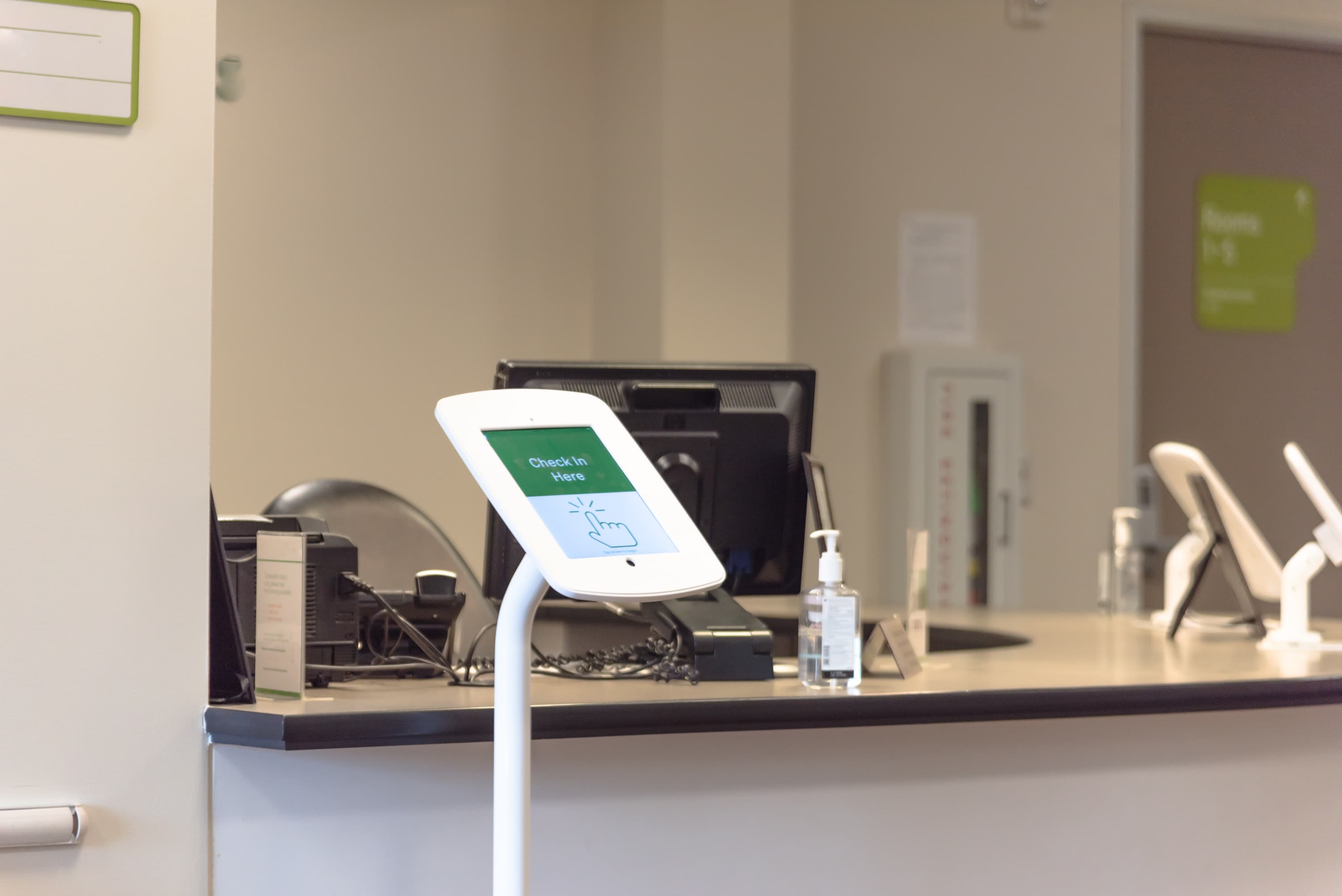 Electronic Patient Records (EPR) will enable better flow of information and transform the way we admit, treat and discharge patients. Smart technologies can also advance the referral management system and help reduce the number of cancellations and rescheduled appointments. This system also links through to virtual assistance and ultimately to electronic dispensing.
Smart technology can create better check-in experiences, it can integrate security and lift control, offer bespoke way-finding for patients and visitors and improve patient information and entertainment systems.
Further into the future, we could also see new medical technologies such as telemedicine (remote care for patients), remote monitoring and augmented/virtual reality assistants integrated into care delivery. To support these ideas, the technology needs to be put into the buildings now. By using the analytics from these digital networks we can understand (using real data) what works and what doesn't, allowing us to improve patient outcomes and reduce lengths of stay.
"The gold standard is to improve the analytics so that we can look at the data that comes out of smart buildings to understand how we can improve health outcomes and reduce lengths of stay. We believe this is possible."

---
Net zero carbon
It is also necessary for these projects to be highly energy efficient and achieve net zero carbon targets. This forms a significant part of NHSE&I's agenda and we're unlikely to achieve net zero targets unless we can enhance the level of control we have over the hospital environment.
Smart technologies give us greater control over things like lighting, which can be adjusted automatically as patients and staff move around the hospital and help to reduce operational carbon emissions. Shorter feedback loops also give us greater control over the environment and help to save energy. Lift energy can be reduced with smart technologies that stop lifts from going up or down unnecessarily.
Using 'digital twinning' technology (a virtual representation of a physical asset or system that data scientists/IT professionals can use to run simulations) enables predictive maintenance solutions. If we monitor things in real-time we know when they are likely to fail and we can act to pre-empt those failures, reducing overall down-time from a repair and maintenance perspective.
Predictive learning gives us the ability to make operational adjustments to the building based on data that indicates how the building is actually performing rather than how it is meant to perform. This gives smart hospitals optimum control and ultimately helps to lower running costs.
---
Technology as a sustainable tool
"Net zero carbon and healthy buildings are not just the biggest issues for sustainability, they are actually the biggest issues facing property generally. This is true both now and also in the years to come."

Technology is essential in our efforts to meet these two big aspirations. It is important to remember that there are plenty of low carbon buildings that are not healthy and plenty of healthy buildings that are not low carbon. There is a lot of technology that is useful for one but not the other, so the real trick is finding the right synergies between these two important items.
G&T has been closely following these issues for more than a decade. Having been involved with low carbon government programmes and commercial buildings since 2006, we understand the right solutions for different building types and clients. G&T's Director of Sustainability, Richard Francis, has also been a lead external advisor to the World Green Building Council (WorldGBC) on healthy buildings and sustainability since 2015, helping with their landmark efforts to promote healthy and sustainable buildings.
Buildings with high energy use, larger "people" expenditures (where the money is in the people - both staff and patients) and easily quantifiable outcomes, such as the amount of medicine dispensed or length of patient stay, all lend themselves to a good business case for smart buildings. Buildings in which the owners and not the tenants bear the costs are especially good candidates.
---
Sustainable Tech: WBGC's model
In 2014, Richard and the WorldGBC co-created a framework model for sustainable and healthy commercial buildings based on research conducted in hospitals. Studies were done in hospital environments around access to good daylight, greenery etc and the beneficial impacts these things had on patients such as the amount of medicine that needed to be dispensed. These findings were used to develop a model for commercial buildings but the technologies were also brought into other sectors too.
In practice, the use of sensors and smart tech lowered energy costs led to more satisfied occupants and produced better business outcomes through smart applications. The model developed with the WorldGBC was intuitive, agnostic and universal and so was easily adaptable to healthcare environments from whence it came. However, the model needs strong tech as well as effective data collection and analysis for it to really work at its best. Data is the bedrock for every other industry, so why not property?
"The opportunities that are here for hospitals and healthcare are immediate. The payback period can be short. PropTech now, after many years, is going back into healthcare buildings which were the inspiration for the developed model that has been so successful in the commercial sector."
---
Smart buildings in the Commercial World
Google's new HQ in Kings Cross is one of the best examples of a smart owner-occupied building that G&T is currently involved with. Once completed, it will be one of the most advanced smart buildings in the world.
In the commercial world a smart building uses interconnected technologies to monitor performance, flag inefficiencies and make automatic adjustments. Some of the key drivers for using smart technologies are:
User satisfaction – giving the best possible experience to staff and visitors
Making the experience seamless and well sequenced to minimise wasted time (eg automatic booking and allocation of meeting rooms, setting environmental conditions and automatic check-in)
User control over local working environments (eg temperature and lighting levels) to increase satisfaction in working conditions and reduce user complaints
Efficiency - to enable maximum focus on revenue-generating activities and minimising wasted time
Enhanced flexibility of space by offering automatic reconfigurations
Corporate image/culture and behaviours – occupiers want to be seen as having the best technology in their buildings, especially where it is a reflection of the business and their products
Attracting talent – people want to work in the best environments, enabling them to realise their full their potential
Healthier environment – there is a strong link between smart buildings, health and wellbeing and environmental sustainability
Greener operation – real-time continuous data collection/analysis of metrics such as air quality and space utilisation means that immediate automatic adjustments can be made to optimise internal conditions as well as operational and environmental performance
Smart buildings enable data-driven asset management – maintenance and replacement based on actual usage of space and performance of equipment. Faults are detected automatically and rectified before they become bigger problems
Significant operational cost savings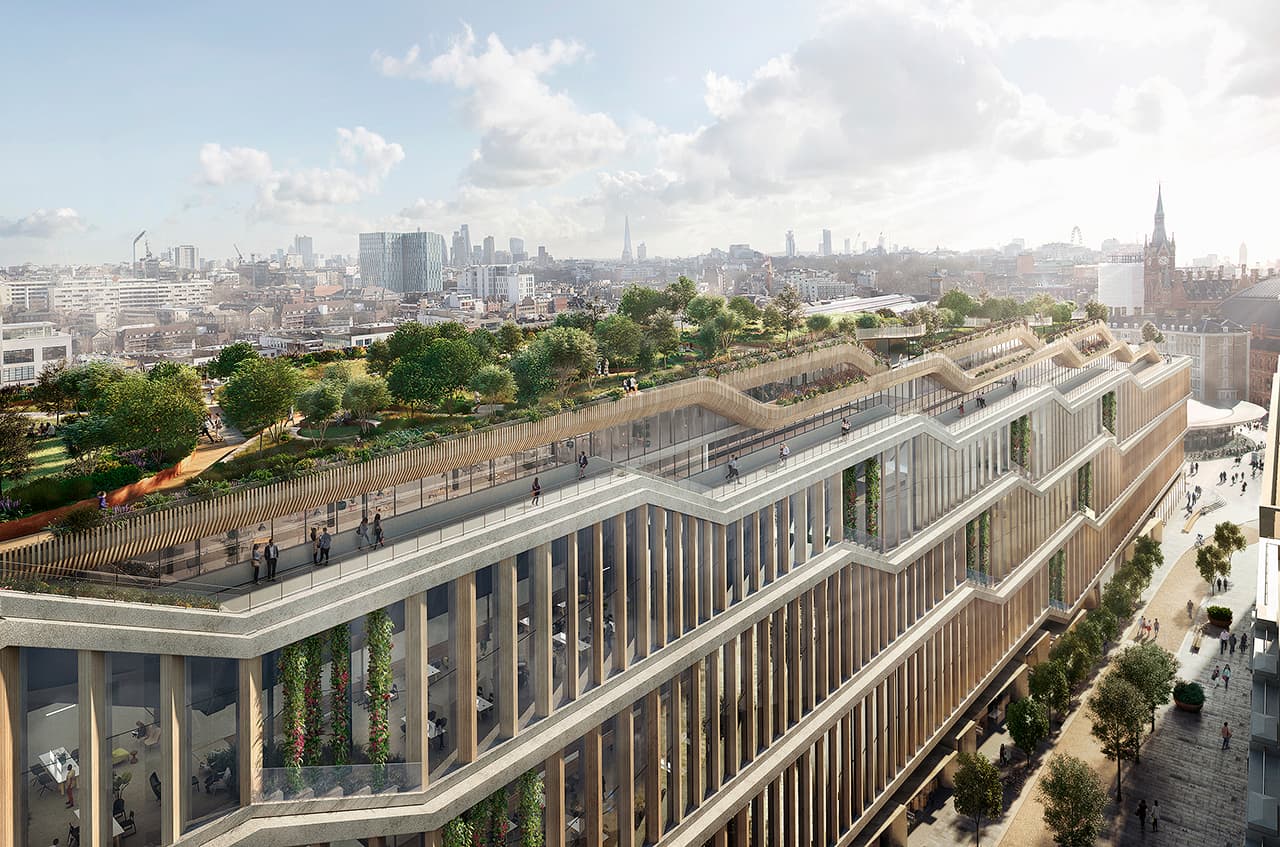 ---
How is this done?
Firstly, the building is managed on a 'common IP network' rather than a 'local building network' as has been done in the past, often with separate networks for different systems. Using a common IP network means the Building Management System (BMS) is on one common network on the internet and all systems and components can communicate with each other. Individual items such as lights and fan coil units have their own IP addresses so there are a significantly increased number of data points in the building.
The second key factor is that the equipment is specified with open instead of closed protocol. This refers to the language that the devices speak. This has been one of the key challenges and represents a significant industry shift. Open protocol enables all the devices in the building to communicate with each other via the network. It also unlocks the potential to harness clean or un-manipulated data, thereby giving the owner or operator of the building greater visibility and control over its performance. David Elsmore, G&T Partner Google London HQ, noted that some suppliers of building components are reluctant to do this out of fear that their components or systems will be replicated and reduce their competitive advantage. However, it is a fundamental part of enabling a fully smart building and was one of the key selection criteria in the procurement of systems and components for Google's Kings Cross HQ.
Finally, a significantly increased number of data attributes are provided in the BIM model, which is held in the BMS. This creates a comprehensive digital twin of the building, increasing the amount of data generated and enhancing the potential functionality and control of the building. The vast volumes of data that these components generate will enable machine learning, which is likely to identify correlations that may result in significant improvements to the building and how it is used over time.
---
Issues for Implementation
From a practical perspective, there are a few things that need to be considered during implementation of smart tech. A specialist team is needed to define the requirements for the digital functionality of the building and how it will be operated and managed in the future.
Additionally, you will usually need to bring in smart building consultants to help to develop and oversee the delivery of these requirements. A master systems integrator is then needed to test each of the actual components that are provided by the trade contractors and suppliers to ensure technical compliance and compatibility with the overall building network.
As the building is managed and operated on the network, the network needs to be made available earlier on in the programme than it usually would be. It goes without saying that the security of the network is an absolutely key issue when implementing smart technology according to David Elsmore.
---
Issues for Consideration
Some of the issues that G&T has observed on projects that have implemented smart technology include, unsurprisingly, data privacy and security which are generally at the top of the list. Many people are anxious about their movements being tracked and have concerns over what personal data is being held about them and how secure that data is.
From a corporate perspective, the security of the equipment connected to the network is of paramount importance. The more items that are connected to the network, the more potential gateways there are for hackers to gain access to your network. It is therefore important this this is given a lot of consideration by employing a specialist that understands the potential threats.
"Poorly implemented technology can obviously have the opposite of the desired effect and disempower occupants, taking away control of the environment causing frustration. So the right balance therefore has to be struck with back up plans put in place."

Some further issues for consideration are summarised below.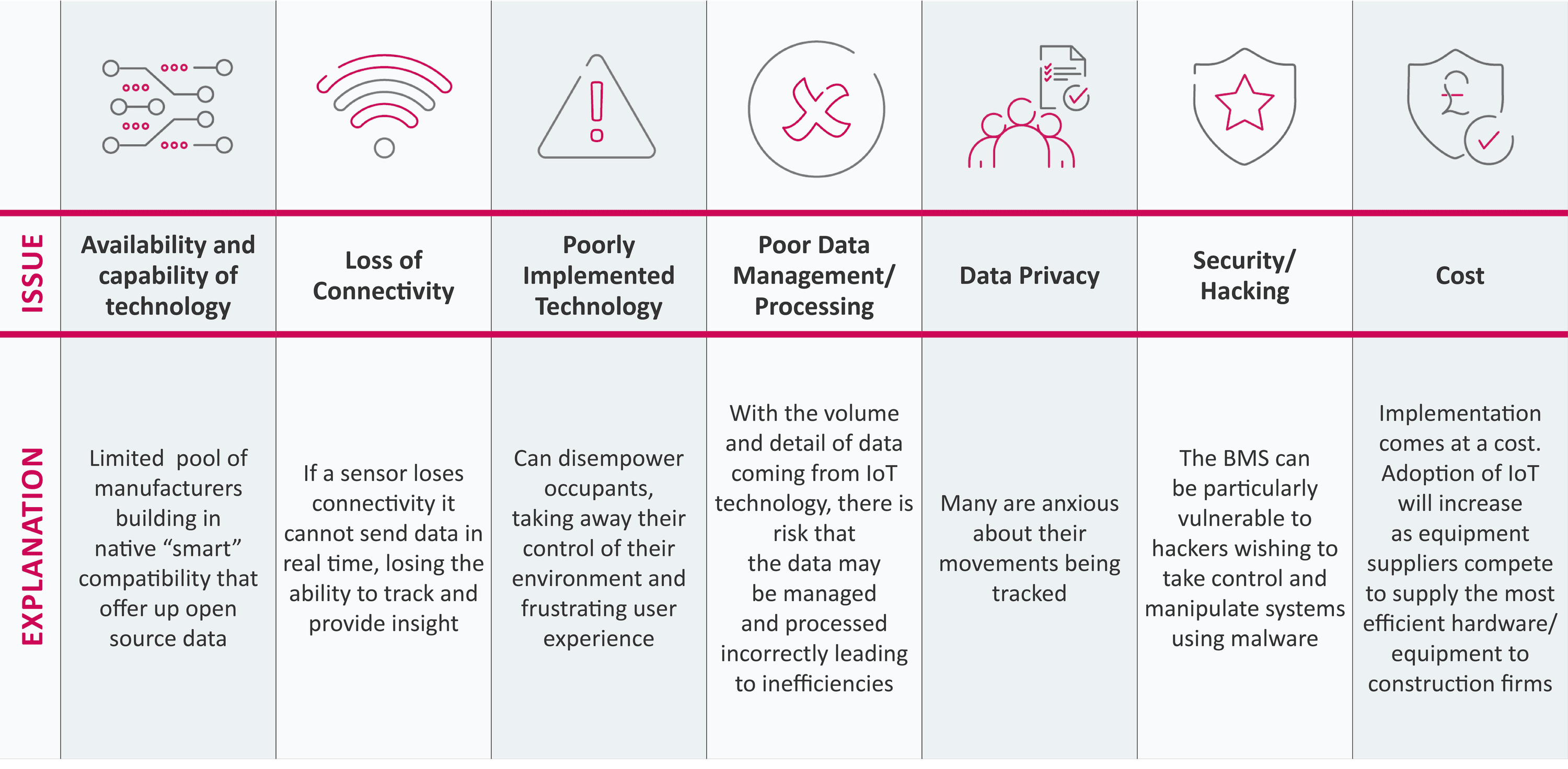 ---
To find out how G&T can help incorporate smart solutions into your building project, please contact us.
Miles Delap, G&T Partner Healthcare Project Management
David Elsmore, G&T Partner Google London HQ
Richard Francis, G&T Head of Sustainability and Healthy Buildings