Click here to download this report


Gone are the days of big open 'banquet style' spaces providing hospitality in sports venues. Today's customers demand much more from their event and hospitality experience.
The demographic of those attending live sporting events has shifted in recent years. A generation of millennials have voiced their preferences on how they want to consume and engage with sport. Various campaigns (e.g. the "This Girl Can" campaign) have played a part in making sports more relevant and accessible to women, and consequently there has been a significant increase in female sport participation and attendance at sporting events. Additionally, there has been a shift in user group attendance with more individuals and groups of friends taking up hospitality alongside corporate entities, who now also look for varying packages and numbers of seats to suit their client base.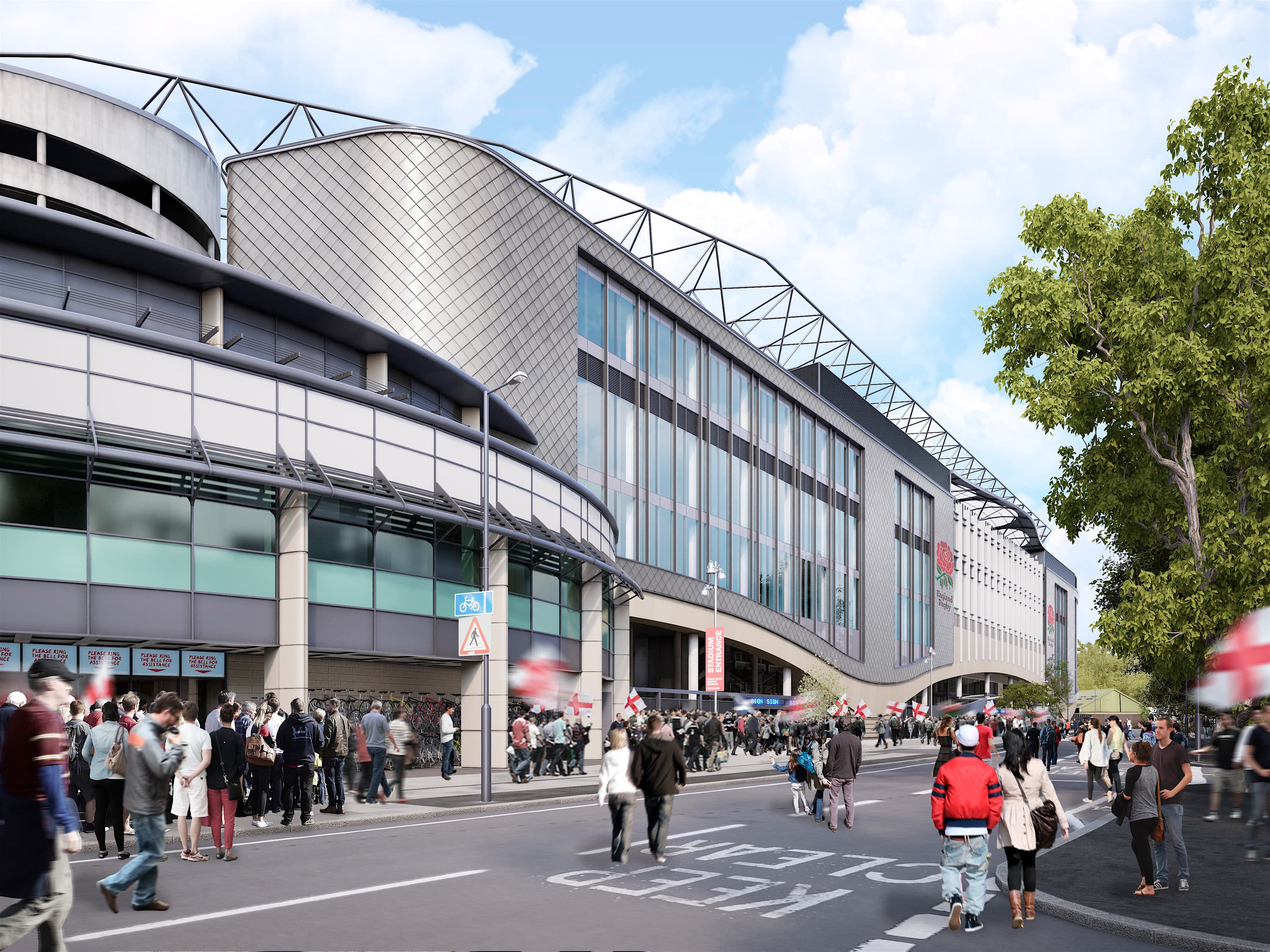 ---
So, how have sports venues responded to the changing demands of today's customers?
The first challenge for venue owners is to decide what is right for them and to establish a brief that meets their specific objectives whilst maximising the potential from their fan base. Unfortunately, there is no 'one size fits all' solution to sports venues and all spaces developed should be supported by market research and demand analysis to establish the right mix of facilities and maximise usage on both event and non-event days. It is essential that any brief is underpinned by a robust business plan that will protect the long-term sustainability of the venue. This should include detailed cost and value analysis to ensure capital is spent in areas that will add most value and deliver greatest return.
Through the changing demands of hospitality, customers have created new challenges for designers of sports venues and it is now ever more important that the design supports the best possible event day experience. This starts from arrival at a venue, which needs to be smooth, easy and build a sense of excitement as one approaches, with a feeling that the venue represents the home of sport for the team that is playing there. This can be achieved by simple wayfinding signage to ensure a smooth transition to seats, food and beverage or WCs, and by utilising branding and graphics that promote the sport or team's belonging or history. Once inside, design features need to captivate the audience and maximise fan engagement. This can be achieved through measures such as; brand touch points, LED screens providing exciting sporting moments and match facts and statistics, and Wi-Fi connectivity allowing an opportunity to engage with fans though gaming apps and other activities that may enhance the event experience.
The revenues from hospitality are key to ensuring the financial success and long-term sustainability of a sports venue. It is hence essential to get the design right, ensuring that the experience meets the demands of the various user groups. Less formal and more varied and flexible spaces are now being demanded by a newly emerging segment of attendees and these need to be catered for in flexible spaces that more effectively engage a wider range of people and interests by providing atmosphere, excitement and a few luxuries.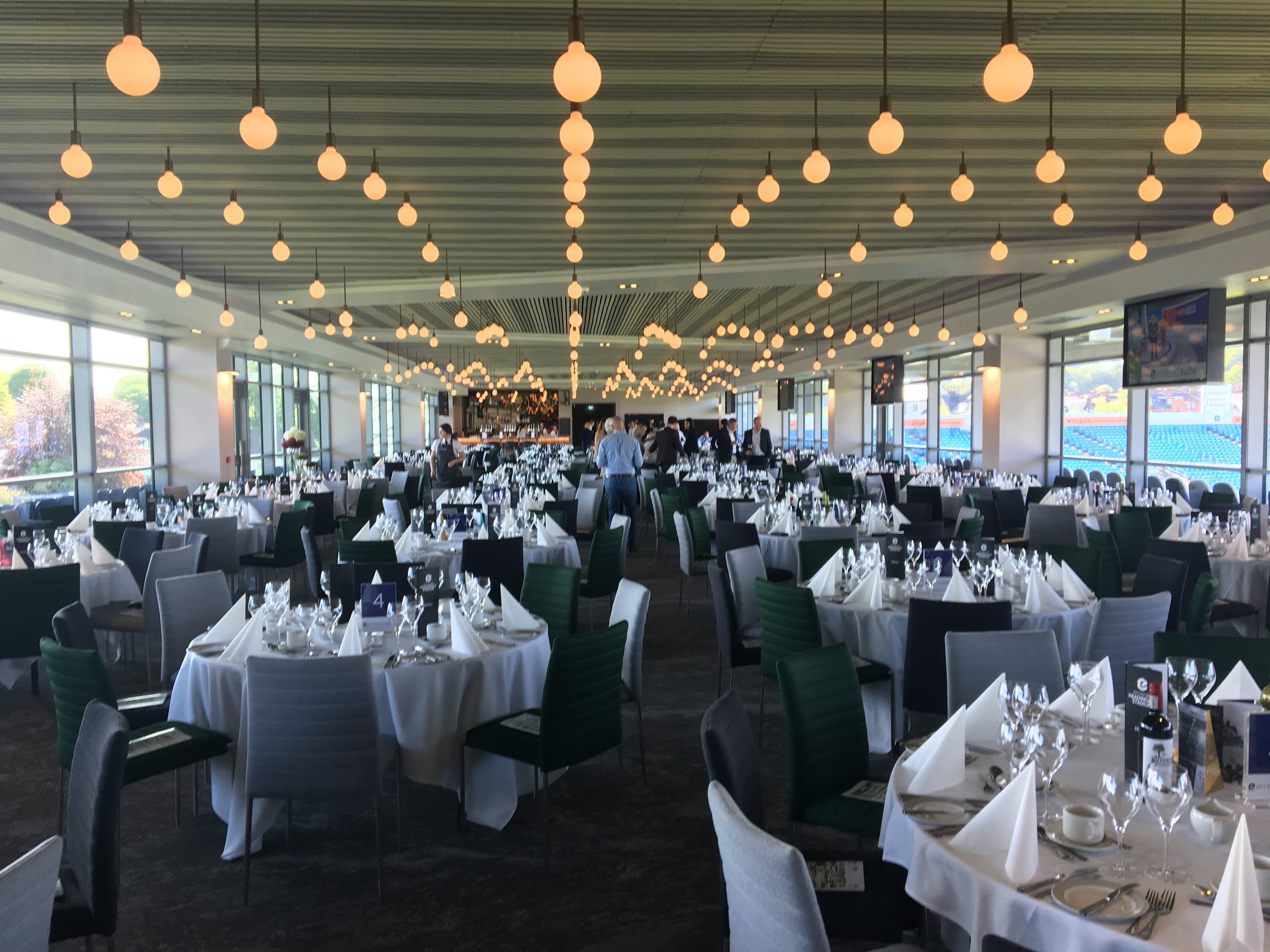 Differentiation of product is key to appeal to as wide an audience as possible, which can be achieved through the tiering of hospitality spaces from the basic general admission enhancement with standing buffet or pub-style dining, to top-level packages with silver service dining.
It is also important to define the criteria that dictates the level of hospitality and hence the ticket price point. Each space should have its own unique hospitality offering with exclusive style but with a common theme throughout all spaces, relevant to the sport. These criteria will vary depending on the particular sport and club but typically include the following:
Access
View of pitch
Proximity to seat
Catering/food & wine offer
Interior design exclusivity
Brand identity
Link to rugby
Atmosphere
The key is to ensure that the right mix of facilities is provided in an economical layout, and that tickets are provided at the right price point to match demand and the event day experience. Clever interior design is required by architects in order to create a sense of excitement and interest in the hospitality spaces, but product selection should be appropriate to usage and capital expenditure needs to be focussed on areas that will add real value. The durability of materials and their life cycle costs need to be considered in the selection process to ensure no under or over provision. The detailed assessment of these criteria, alongside cost benefit analysis studies, will help to ensure that value is delivered in the final solution.
As stated above, every venue is different and each will demand their own unique blend of facilities. However, careful consideration to the key ingredients outlined above is required to ensure sports venues of the future meet the changing demands of the next generation of customers.
We have worked with a number of sports and venues in recent years to ensure the delivery of optimum value, including Lord's Cricket Ground, the London Stadium, Emerald Headingley Stadium and the recently opened Twickenham East Stand development. If you would like to find out more on our involvement on this project, click here to download our full report.
Click here to find out more about our work in the sports and leisure sector