UPGRADING THE UK
Getting fast, secure and resilient broadband across the UK as soon as possible is a priority for this Government. After a sluggish start, the next-generation of gigabit-capable broadband is now being deployed at pace. No gigabit nation was built in a day but the UK lags behind many of its more digitally evolved competitors.
The importance of connectivity to our lives has never been more apparent than it is right now. The pandemic has laid bare the dependency we place on this critical national infrastructure. Upgrading it will unquestionably drive and enable economic growth, as well as provide substantial productivity benefits. Changes to the regulatory environment have helped the supply-side, supported investment and incentivised roll-out. These same changes have also helped create a more competitive market by encouraging an ever-increasing number of new providers to build out the network infrastructure. However, where competitive network build does not make commercial sense, the Government has stepped in.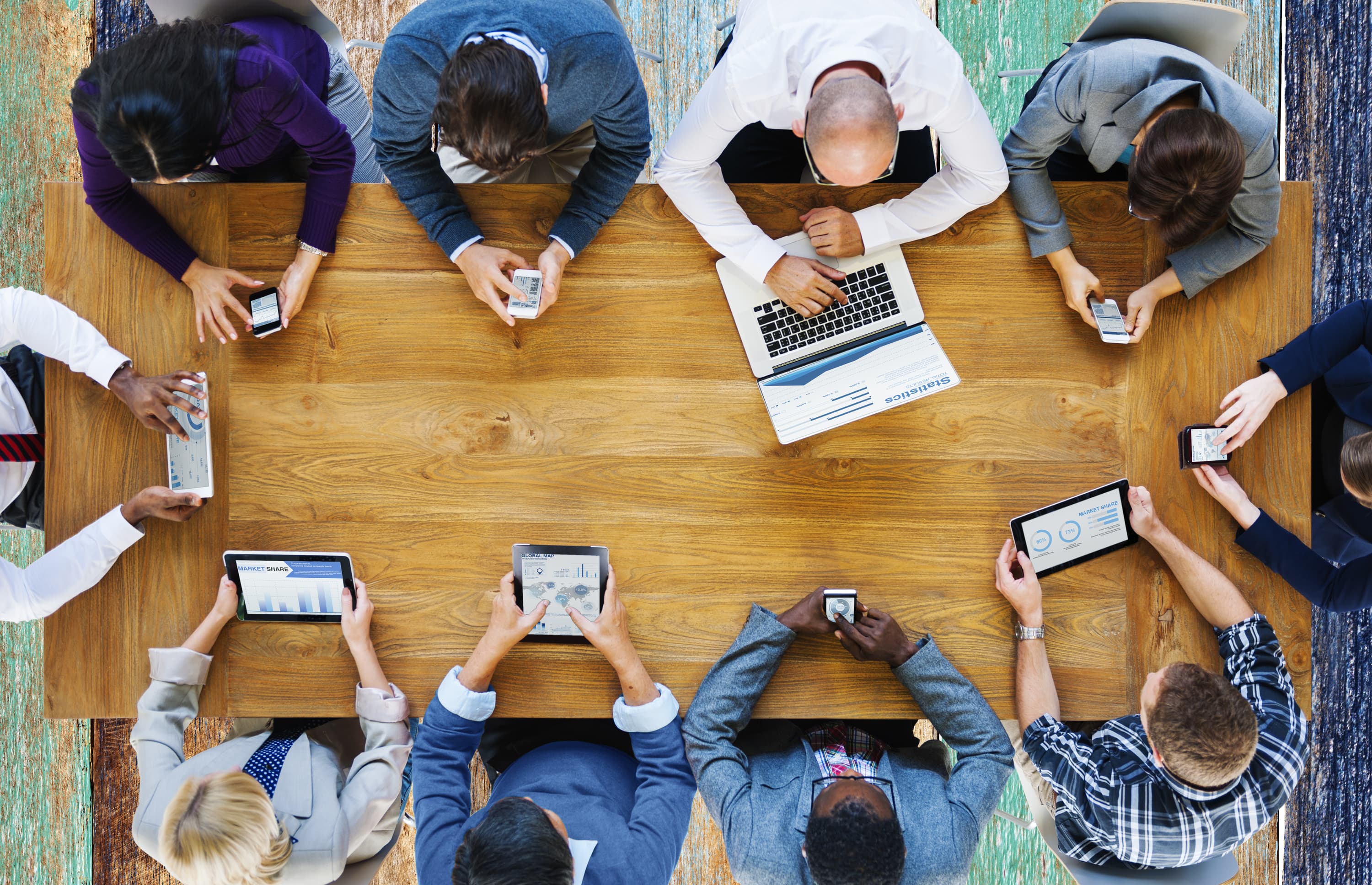 ---
GOVERNMENT POLICY
More than 95% of UK premises now have access to superfast broadband (defined as having download speeds of at least 24 megabits per second (Mbps)). This has largely been delivered using 'Fibre-to-the-Cabinet' (FTTC) technology – part fibre, part copper. But growing data demands are pushing the limits of the copper-based superfast broadband infrastructure.
Boris Johnson's target is to bring "gigabit-capable broadband" nationwide by 2025. Gigabit-capable broadband would be able to deliver download speeds of 1 gigabit (or 1,000 Mbps) per second, but it will require a mixture of full-fibre technology (ie fibre optic cables that connect the 'exchange' –centrally-located buildings housing switching equipment - directly to each premises), cable broadband and future 5G networks. This deviates from Theresa May's original target to build a UK-wide "full-fibre" network by 2033.
---
HOW DOES THE UK COMPARE TO OTHER COUNTRIES?
Full fibre networks – often referred to as either Fibre-to-the-Premises (FTTP) or Fibre-to-the-Home (FTTH) - provide an end-to-end fibre optic connection the full distance from the telephone exchange to the building and can deliver faster speeds than FTTC as there is no copper leg at all.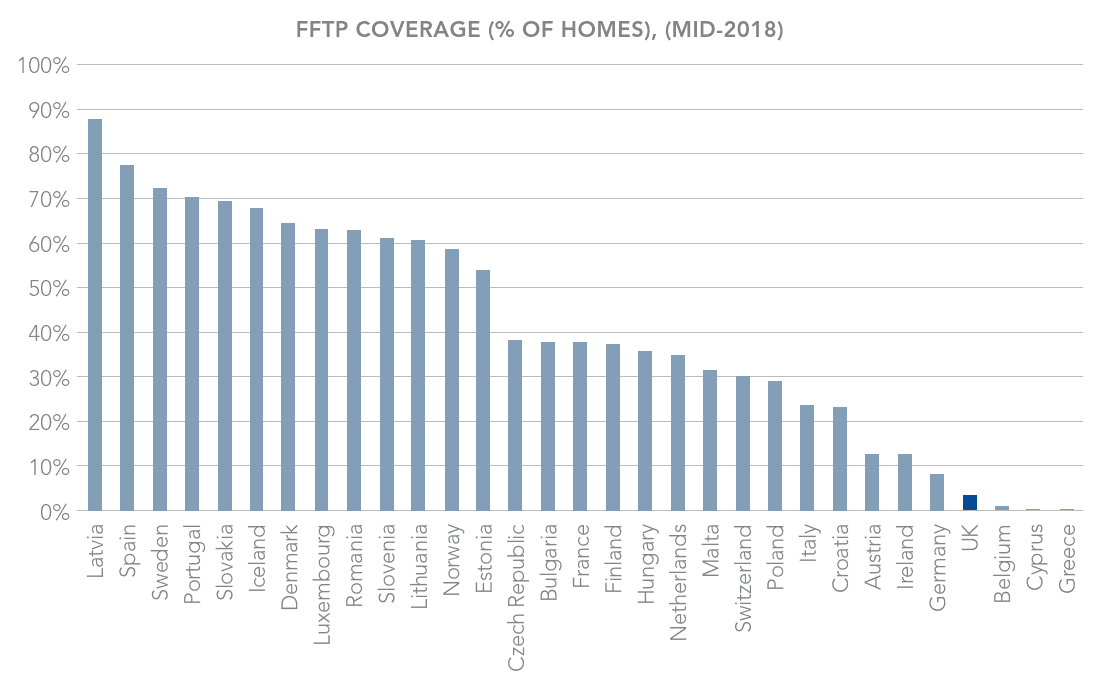 According to Ofcom, as of September 2019 approximately 10% of UK premises (around 3 million homes) had access to full-fibre connections capable of delivering 1 Gbps (ie 'gigabit-capable broadband'). Although the latest indicators show that this figure has crept up to 13%, the UK still lags behind many of its European peers.
A year earlier, in July 2018, the European countries with highest levels of full-fibre coverage were Latvia (88%), Spain (77%), Sweden (72%) and Portugal (70%). Of all the EU28 countries (plus Norway, Iceland and Switzerland), the UK had the fourth lowest percentage of households with access to full fibre (FTTP) at 3.8%.
---
CLICK HERE TO DOWNLOAD THE FULL REPORT